Have you been asking yourself about the best places you can have your accommodations in while on a trip in queen Elizabeth national park,
Park Overview:
Queen Elizabeth National Park is Uganda's second largest national park, that covers  an area of about 1987 square km, and is a home for a number for animals, including the 4 of the big 5 mammals that include Lions, Elephants, Leopards, Buffaloes, and Leopards, whereas the 5th big five is a Rhino and can be found in Ziwa Rhino sanctuary.
The park, has got more other features like the Kazinga channel, that connects Lakes Edward, and George, with over 45 km long, and is a stunning place know for the boat cruises.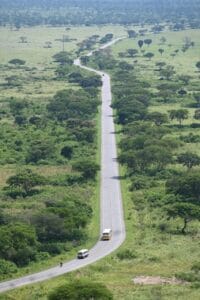 We introduce you one of the best lodges in queen Elizabeth national park, The Baboon Safari Lodge, that is strategically located on the upper hill of Kyambura, overlooking this park, and its said to surely be one of the best accommodations in queen Elizabeth national park.  With such an outstanding, fascinating and fantastic view, the baboon safari lodge is the best spot for you accommodation while in queen Elizabeth national park.
This lodge has got a nice balcony view of the park, right from the restaurant, to the rooms you can always enjoy the best view of the park's sunset and sunrise, with such sights and sounds.
Have a Question? Talk to Us